INDIAN TRAVEL GUIDE
South India Travel Guide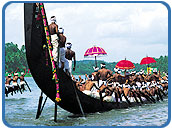 ALLEPPEY
The town was founded by Raja Keshawadasan, Divan of Travanacore in 1762. With the arabian sea on the west and a vast network of lakes, lagoons and fresh water rivers crisscrossing it, alappuzha is a district of immense natural beauty. Referred to as the venice of the east by travellers from across the world, this backwater country is also home to diverse animal and bird life.
COCHIN
A leisurely walk through the city is the best way to discover historic Fort Kochi. An obscure fishing village that became the first European township in India, Kochi has an eventful and colourful history. Its reputation as a seafaring commercial town was such that Nicolas Conti, an Italian traveller of the Middle Ages remarked: If China is where you make your money, then Kochi surely is the place to spend it.
CALICUT
Once the capital of the powerful Zamorins and a prominent trade and commerce centre, Kozhikode was the most important region of Malabar in the days gone by. Today, lush green country sides, serene beaches, historic sites, wildlife sanctuaries, rivers, hills, a unique culture and a warm, friendly ambience make Kozhikode a popular destination.
KUNNAR
With the Lakshadweep sea in the west, the Western Ghats in the east, and the Kozhikode and Wayanad districts in the south, Kannur is bounded by a wealth of natural beauty. The district itself, which shares much of this natural splendour, has been a key contributor to the cultural, religious, political and industrial heritage of the state.
KOLLAM
This seaside village of historic importance has the ruins of an old Portuguese fort and churches built in the 18th century. The Thangasseri Lighthouse is open to visitors from 3:30 pm to 5:30 pm. There are buses at 15 minute intervals from Kollam town.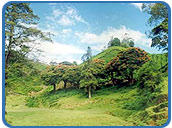 MUNNAR
Munnar is situated at the confluence of three mountain streams - Mudrapuzha, Nallathanni and Kundala. 1600 m above sea level, this hill station was once the summer resort of the erstwhile British Government in South India. Sprawling tea plantations, picture-book towns, winding lanes and holiday facilities make this a popular resort town.
TRIVANDRUM
Thiruvananthapuram is, decidedly, one of the cleaner and well-planned cities of the country. The city's scenic appeal, its enchanting beaches, and overwhelming greenery only add to its uniqueness. It embodies the magical feel of Kerala, as a whole, and lends terrific insight into the culture of the state. The red-tiled roofs, the never-ending stretches of palm trees, the maze of narrow, winding streets and above all, the sea, make for a fascinating mixture. There is an element of understated and effortless elegance about the city, which leaves a lasting impression on the visitor.